Of course there is a challenge to California's new medical marijuana law, New York takes another step on the path to medical marijuana, North Dakota petitioners will have to go back to the drawing board, and more.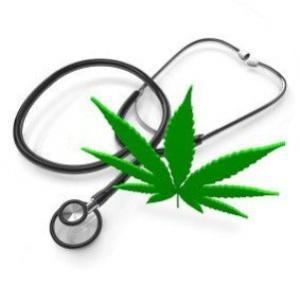 California
Last Wednesday, a collective operator filed suit over the state's new medical marijuana law. Collective operator David Armstrong has filed a lawsuit claiming the state's new medical marijuana law violates the state constitution because it amends a voter initiative, the 1996 Compassionate Use Act (Prop 215). Armstrong's attorney, Nicholas Emmanuel, said that although the full effect of the law signed this month is not clear, his client wanted to "get a jump on things."
Florida
Last Thursday,the state Supreme Court set a December hearing date for the medical marijuana initiative. The court said it will hear oral arguments on whether language for a medical marijuana initiative complies with state requirements on December 8. The initiative is sponsored by People United for Medical Marijuana, the same group behind last year's failed initiative. (It actually won a majority of the vote, but because it was a constitutional amendment, it needed 60% to pass). The group said it has already turned in nearly half the 683,000 valid voter signatures needed to qualify for the 2016 ballot.
New York
Last Thursday, the state unveiled a new medical marijuana training course for doctors. The state Health Department this week rolled out an online medical marijuana training course for physicians who wish to prescribe it. Doctors who want to register to prescribe medical marijuana must first complete the four-hour course. The state aims to have medical marijuana available for patients by next January.
North Dakota
On Tuesday, medical marijuana initiative language was rejected. Secretary of State Al Jaeger (R) Tuesday rejected an initiative from the North Dakota Committee for Medical Marijuana, saying it had errors. Jaeger directed committee members to a petition drafting tool on state government web pages so they can get it right next time.
Washington
On Tuesday, calls came for signatures on a Change.org petition for the Kettle Falls Five. Prosecuted as marijuana traffickers for growing medical marijuana for their own use in a state where marijuana is legal, three of the Kettle Falls Five were sentenced earlier this month to federal prison. The petition here seeks "immediate orders of commutation and remission of jail time and fines for Rolland Gregg, his wife Michelle Gregg, and his mother Rhonda Firestack-Harvey. We seek complete pardons of their convictions so that they are no longer considered felons. Allow them to return to being the productive members of society they were, before this ordeal began." Click on the link to add your signature.
[For extensive information about the medical marijuana debate, presented in a neutral format, visit MedicalMarijuana.ProCon.org.]